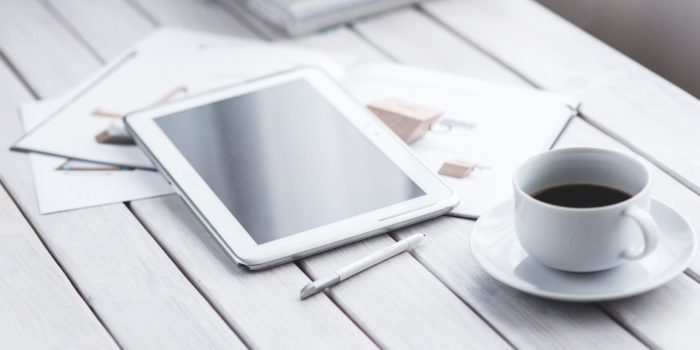 Holistic Online Marketing and Growth Hacking
One of the biggest issues for businesses trying to leverage online marketing: what should be the focus? SEO? PPC? SEM? Social Media? Email? Affiliates? CRO?
As a holistic online marketing consultant, also known as growth hacking, I deliver value with whatever marketing technique will provide the greatest results. It's all about developing a comprehensive plan, something that takes into account the business and it's value proposition as a whole.
To illustrate this point, let's go over a real life example from a gaming company I helped. We'll call them Acme Gaming to preserve client confidentiality (they approved of me posting this as long as we obfuscated their name).
Acme Gaming had an affiliate program, where website owners could obtain banners and links to promote the company. Affiliates would earn a percentage commission on sales generated from their visitors.
The program had been driving $300,000 in monthly sales, but this had fallen by 33%. Acme's CEO wanted to bring the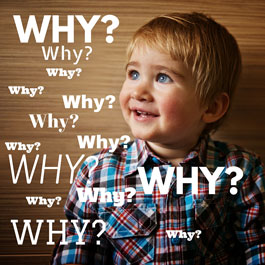 program back to it's former glory by bringing in new affiliates and offering them a higher commission rate to boost sales.
Before I did so though, I asked:
Why do they want new affiliates?
Answer: After reviewing the numbers, their conversion rate was slightly down but not by much. So it wasn't an issue with their system changing. Their old affiliates simply stopped promoting them and/or decreased traffic.
So, why did their old affiliates stop promoting them?
Sometimes the best way to answer a question is to flip it: Why did affiliates originally promote Acme Gaming over their competitors?
Since affiliates only earn if they generate sales, the answer will invariably be: they promoted Acme Gaming because it generated more revenue on the same traffic and affiliates felt secure in getting paid.
So what happened? Acme Gaming was doing the same thing and getting less results.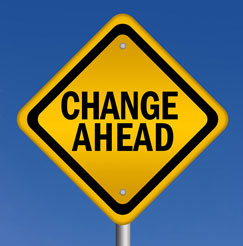 Acme Gaming had been offering a freemium model when no one else was trying it. They essentially gave customers a free sample and then tried to charge after people were already impressed with their product. Their competitors had been trying to charge customers upfront, before anything was delivered.
Because of this, Acme converted more traffic to sales than their competitors. And affiliate's loved them for it. 
But it wasn't long before their competitors noticed and started copying their model. And with the added competition, affiliates started jumping ship.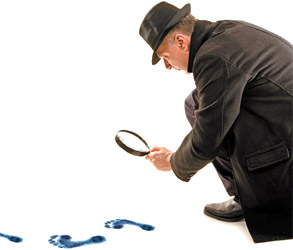 I visited the websites of the top affiliates. I clicked through to the competitors they were promoting and I signed up as a client. I bought from Acme Gaming's competitors and Acme Gaming. 
The difference in signing up was day and night.
When I signed up for Acme, over the first month I received 1 promotional email that went to my spam bin. That's it.
When I signed up for their top competitor, over the first month I received 5 emails with different topics, including 2 purely informational emails, and one themed monthly special. I received 2 SMS messages and over 8 different push notifications reminding me of goals I could complete to unlock special offers. Every time I did something with my account I would get email confirmations.  
Following Acme Gaming on Twitter meant I saw zero updates from them on the first month. Their top competitors were posting several times a week.
First we needed Acme to at least match what was on offer from the top competitor. This involved a deep look into the different parts of their operation.
Automated System Emails
Acme was using their own servers to send out automated emails. This is not a good idea, as maintaining high email deliverability is something that requires significant resources. It's much easier to use a company that specializes in such services. We integrated Send Grid for account notifications and Constant Contact for email newsletters.


SMS and Push Notifications
Integrating push notifications on Android and iOS systems and SMS delivery increased promotional usage from less than 0.5% to 3%. We used Call Fire for SMS delivery and One Signal for push notifications.


Reputation Management
When I looked up Acme Gaming I found a lot of bad reviews and the profiles on many of the top sites were pretty bad. When I looked up their top competitor, they had glowing reviews. One of the emails the competitor sent was a special offer for those who review the company. So we implemented a Send Grid email that would offer a special promotion to those who left reviews. By improving off site reputation management, the companies signup rate jumped from 2.1% to 2.65%.


Creating High Conversion Landing Pages
Clicking a banner for Acme Gaming would lead to their home page. Clicking their competitors lead to a high conversion squeeze page filled with elements that help drive conversions: testimonials, call to actions, discounts, social proof, etc. Some of the top performing landing pages had a conversion rate that was 4x that of the home page.


Trimming Social Platforms and Focusing
Acme Gaming had a list of 7 social media accounts: Facebook, Twitter, Instagram, Pintrest, Flicker, Tumblr and Tik Tok. All of them had inconsistent use. Abandoned social media profiles detract from a brand image. I suggested cutting back to only three accounts: Twitter, Facebook and Instagram. By doing so, their social media manager was able to maintain good engagement on the platforms they kept. This increased social media clicks by 63%.


Themed Monthly Specials
To keep things fresh, we implemented a monthly themed promotion. This ties into the games offered and helps avoid user burn out from promotional emails.
After Matching, Outperform
Once the above list of items was implemented, we needed to.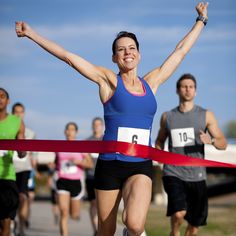 Refer a Friend Dual Bonuses
We implemented a refer a friend program where both the referrer and the referred obtained a 'free credit'. This lead to 7.3% of all their new users coming from the refer a friend program.


Setting Up Automated Outreach
We created emails to automatically wish users a happy birthday, send out specials if users become inactive, provide discounts if a user abandons their shopping cart and more.


Integrating Live Chat
At the time Acme and most of their competitors offered email support with a 24 hour average turn around. By implementing a live chat system with multiple triggers, customers who fell into 'low probability of purchase' patters were automatically prompted and connected with support agents.


Changes from Segmented Performance Reviews
Instead of monitoring website performance, I like to use segmented performance reviews to spot issues. With such reviews we found users who had Javascript disabled were shown a garbled home page and that with certain screen sizes the navigation was lost.


Incentivize Surveys
Visitors were randomly shown survey questions that helped uncover user pain points. By addressing them, we managed to continue increasing engagement, conversion rates and retention.
Re-Activating the Old and Beyond
With a vastly improved offering, we set about contacting deactivated affiliates.
We explained all the work we put into improving all of the KPIs that affiliates care about: Sign Up Rate, Sign up to Client, Client Retention and Average Customer purchase. We disclosed some of our KPI improvement achievements to help motivate affiliates to give us another try.
A small re-activation bonus finished convincing the stragglers.
After one month, all affiliates who were offered the bonus kept the banners up, our funnel was squeezing every dollar of possible profitability out of their traffic. Soon we were on the homage page of most of our existing affiliates.
This in turn helped us reach out to new affiliates, as the affiliates we contacted recognized that since their own competitors were promoting us, we must be one of the better places to promote.
A snowball effect had been achieved, one of the core concepts in growth hacking, which is really just another way of saying holistic online marketing. Within 3 months the program went from $200,000/month to $300,000 and within the the year the program broke the $1,000,000/month mark.
Want to get similar results for your company? Schedule a free consultation with Nicolas Gorden.